Nursery
Happy New Year.
Welcome to the Spring Term.
Our Topic this term is 'Animals'.
We will be starting our learning by reading the story 'Penguin Small' written by Mick Inkpen.
Penguin Small travelled from the North Pole to the South Pole to be with his family.
He travelled to a Jungly Island and on the way he met lots of different animals.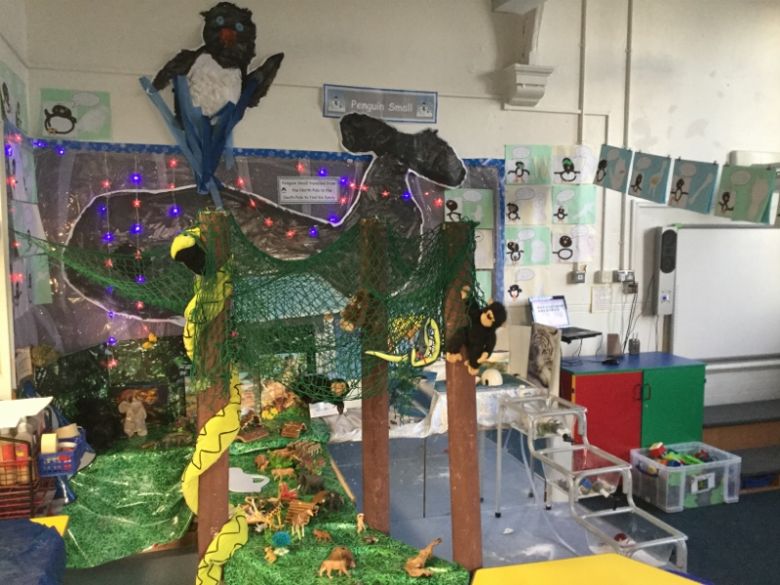 We listened to the story 'Rumble in the Jungle'. We experimented with patterns. We painted large jungle animals.