Nursery
Welcome to the Spring Term.
Our topic this term is 'Gardens'.
We will be starting our learning with an exciting entry point 'Scarlette Beane'.
Scarelette Beane is a little girl with magical powers... her fingers glow green when the moon shines, and she grows stupendous vegetables.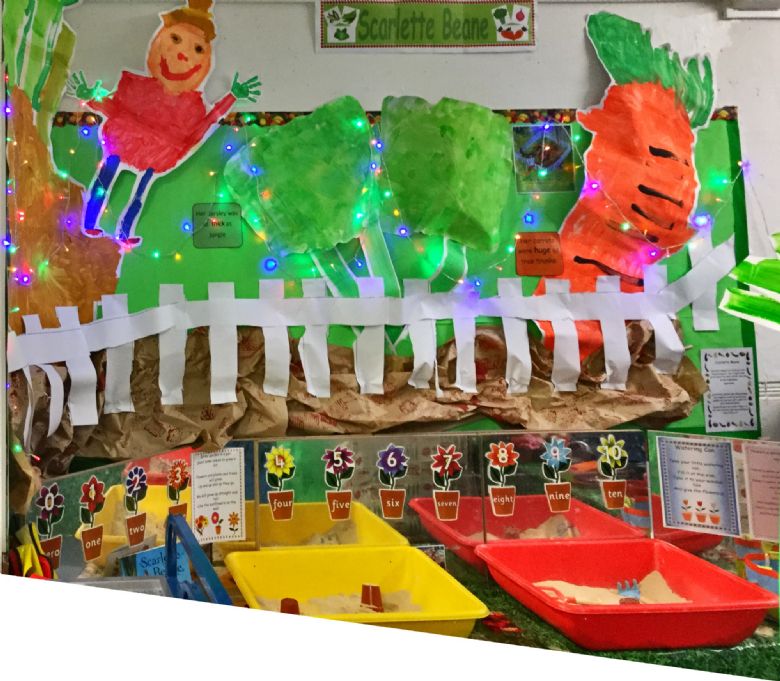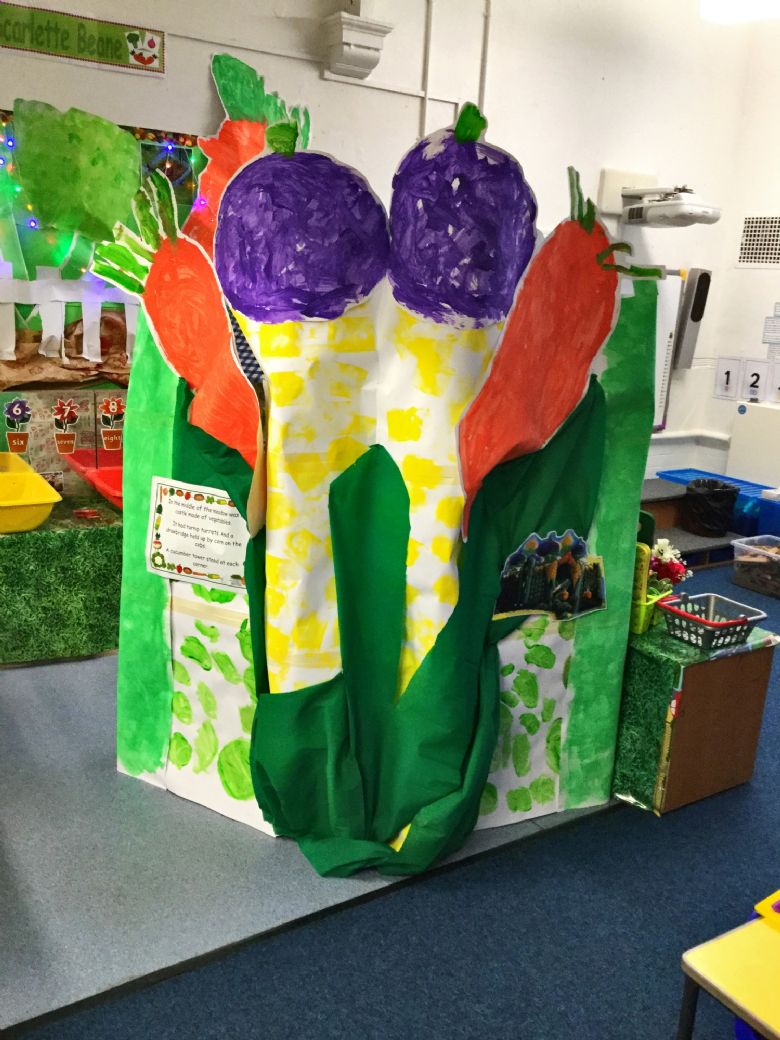 In the middle of the meadow was a castle made of vegetables.
This week we have listened to the story 'How to grow a dinosaur'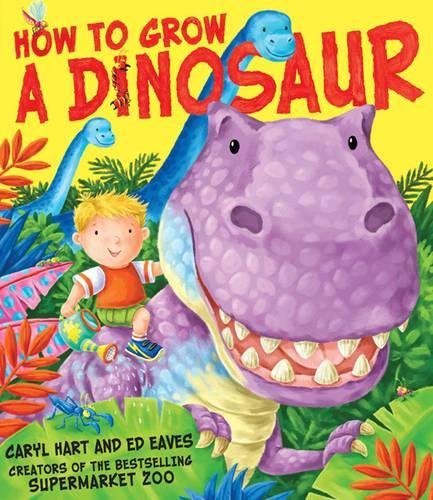 We have worked together to paint a selection of Albie's Dinosaurs that he grew from the seeds he planted.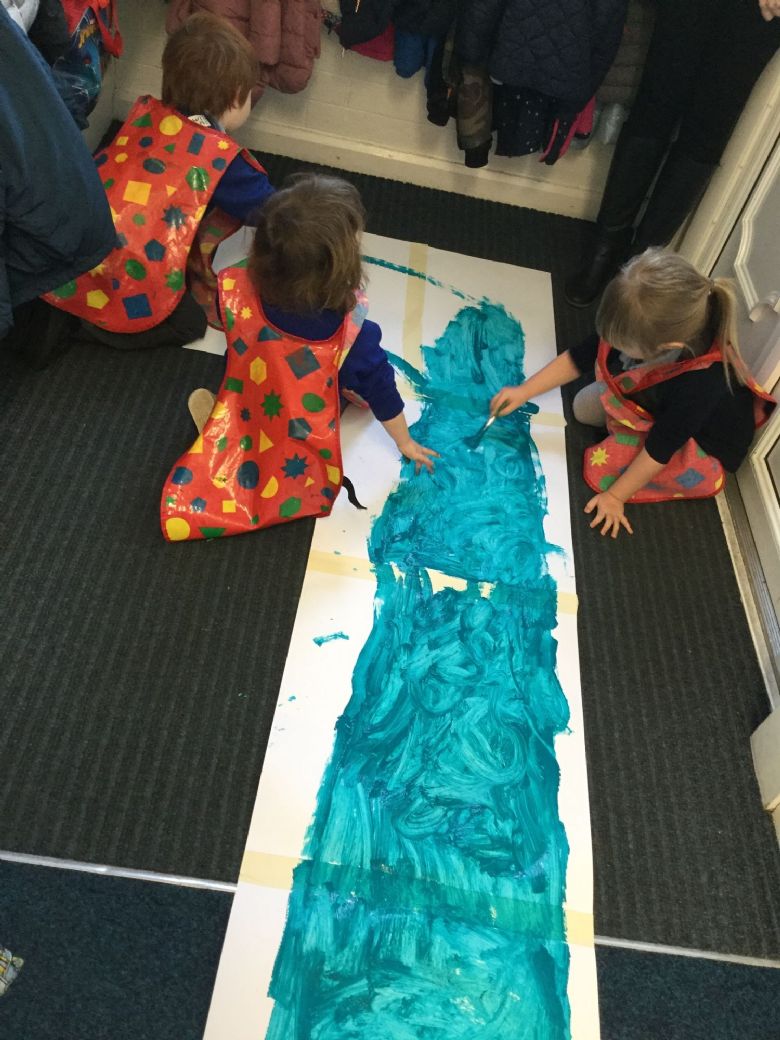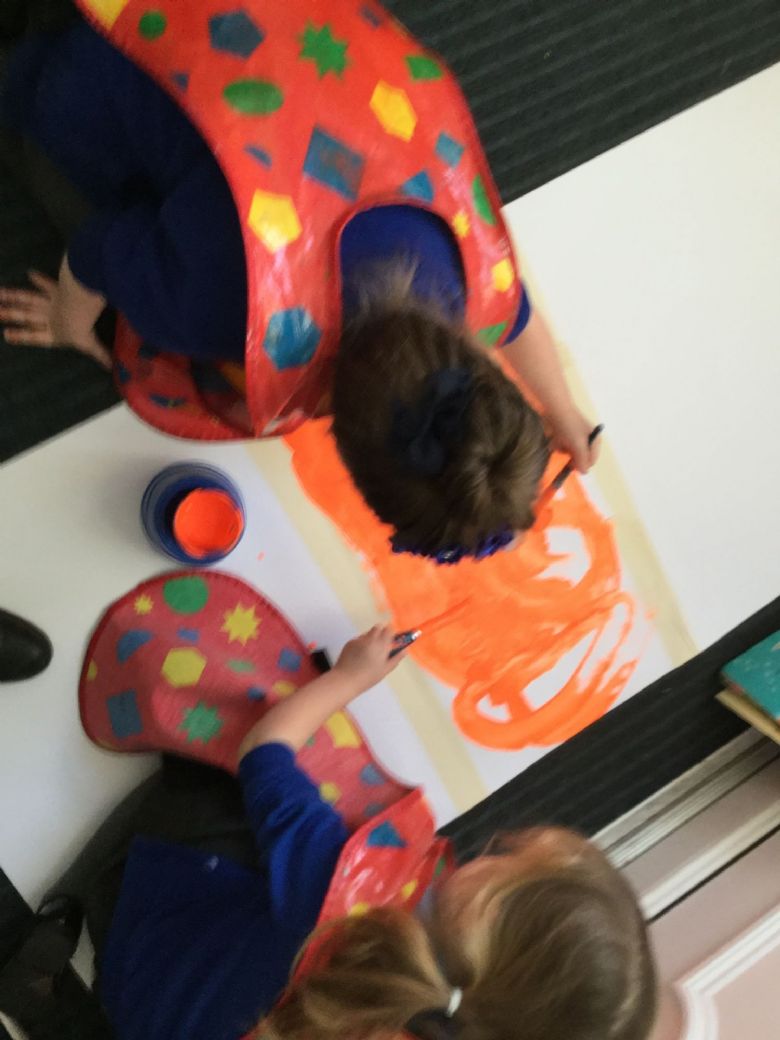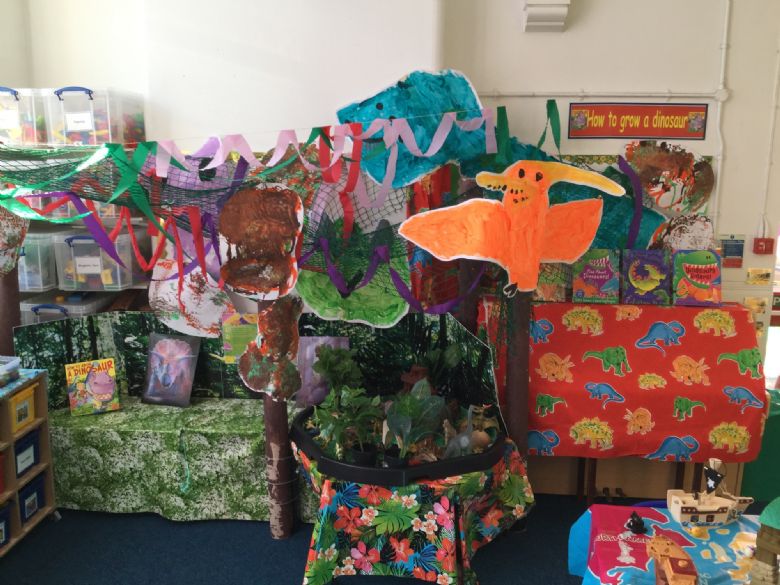 We have designed our own seed packets with special seeds inside for planting.
We are going to explore the forest area and will keep you posted with our discoveries...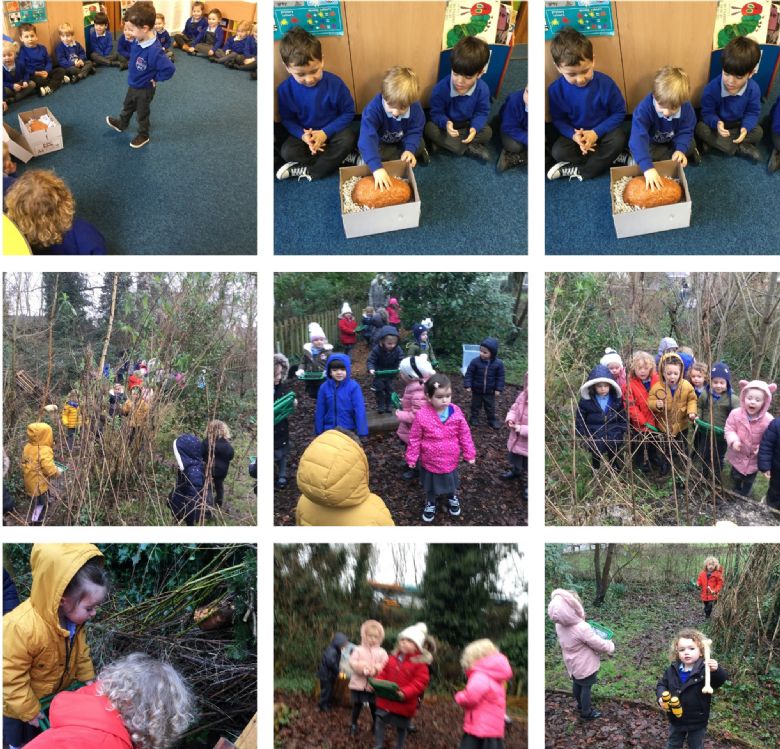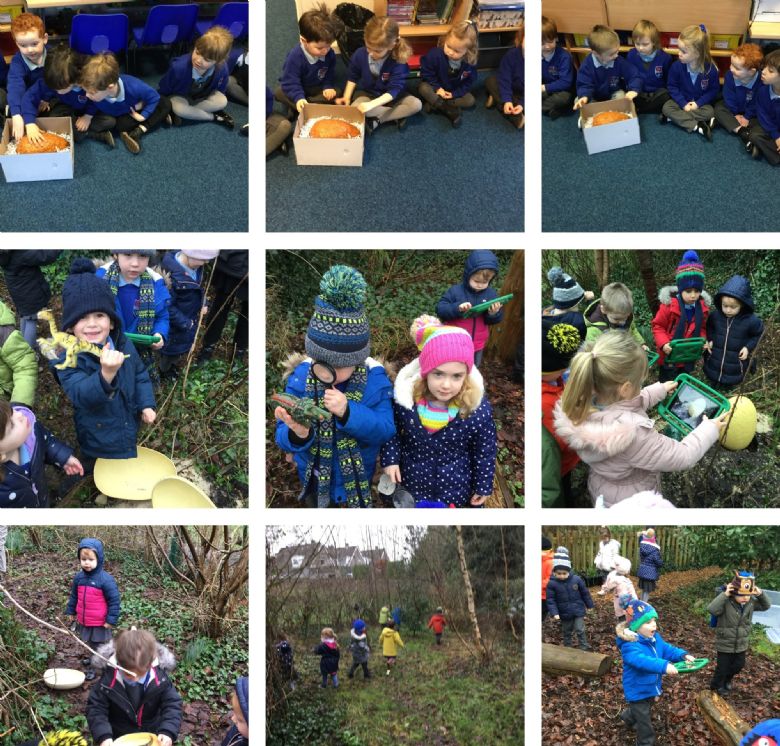 Today we had a special delivery to the nursery.
We were very excited to open the parcel.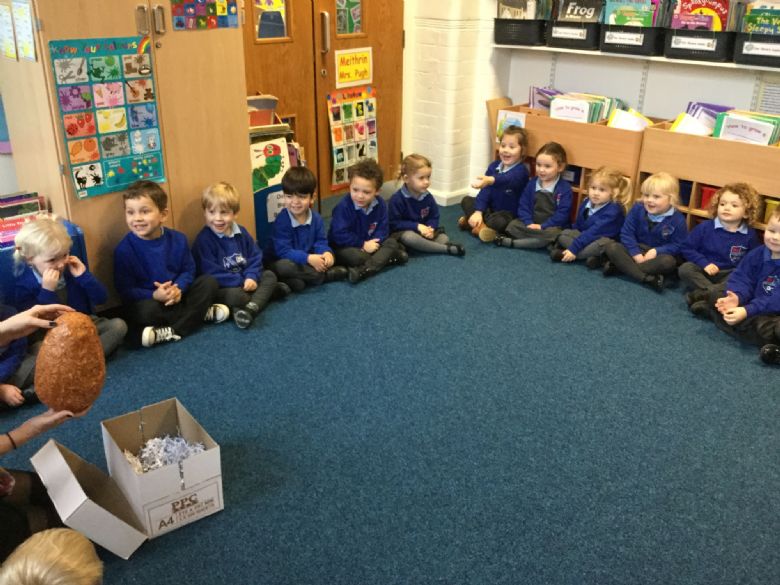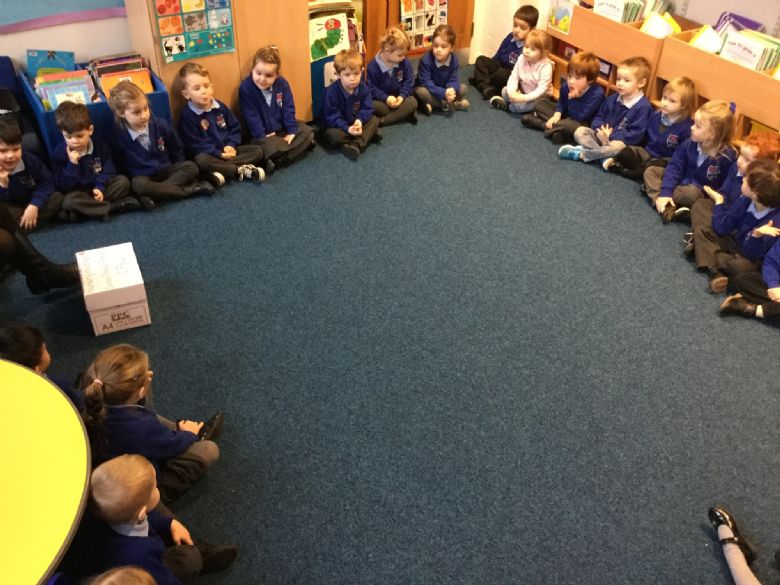 We think we have been sent a dinosaur egg to look after...
Watch this space over the next few days.

Great excitement in the Nursery today we found these footprints leading from the egg.
We were so excited that the egg had hatched.