St David's Day
Our Eisteddfod is a day to celebrate the amazing creative talents of our children through music, art, poetry and singing. This year, children performed recitals on piano, guitar and wind instruments. We also had art, handwriting, poetry and singing competitions.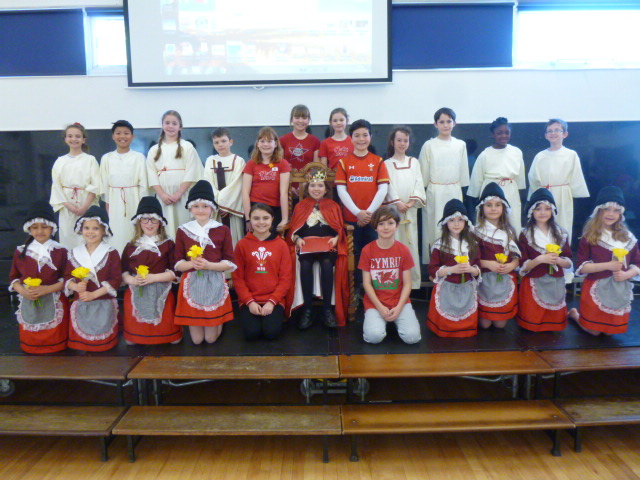 The Eisteddfod culminates in the Chairing of the Bard. This is a competition open to the pupils of year 6. The children are asked to write a poem entitled 'My Wales' using a pen name. The winning poem is chosen by the Headteacher and the identity of the winning bard is announced in the Chairing ceremony. The ceremony is overseen by the Year 5 Druids and the Year 3 Flower Girls perform a dance to close the ceremony.
What a fantastic day!