Year 5
WELCOME TO YEAR 5
Week beginning 6th July 2020
Distance Learning tasks have been added to Google Classroom. Log-in to Google Education using your Hwb details.
Here are some home links to help with your Distance Learning.
Kahoot- Interactive games
The best and easiest way to access the games we have created is by downloading the Kahoot app. To find games simply 'search' TeacherManMrL
All games created will be visible.
Alternatively, you can log in via a PC or laptop using the link below and create an account which is free.
Oxford Owl - Reading resources
Free eBooks available (Parents will need to register to access books)
Purple Mash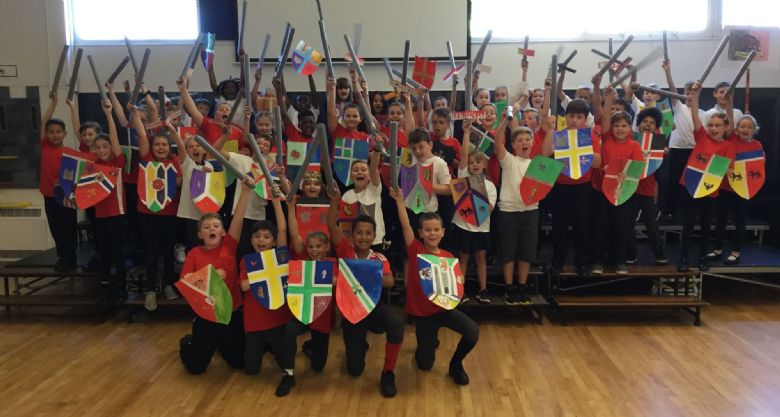 Welcome to the Year 5 area of the School web site. The aim of this page is to celebrate the successes of the children in the year group and for visitors to gain an insight into the work we are doing in class.
Re-enactment of the Battle of Bosworth
On Wednesday 2nd October, as part of our Knights and Castles topic, Year 5 had a terrific day re-enacting the famous Battle of Bosworth. The children have worked incredibly hard during this project designing and creating shields and writing rousing battle speeches. Well done to all the Year 5 Knights! What a memorable day!
Please click on the link below to see more photographs.
Our Trip to Cardiff Castle
As part of our Knights and Castles topic, on Wednesday 23rd October 2019, the children of Year 5 stepped back in time when they visited Cardiff Castle. It was an enjoyable and informative visit and certainly helped the children to put what they have been learning in the classroom into context.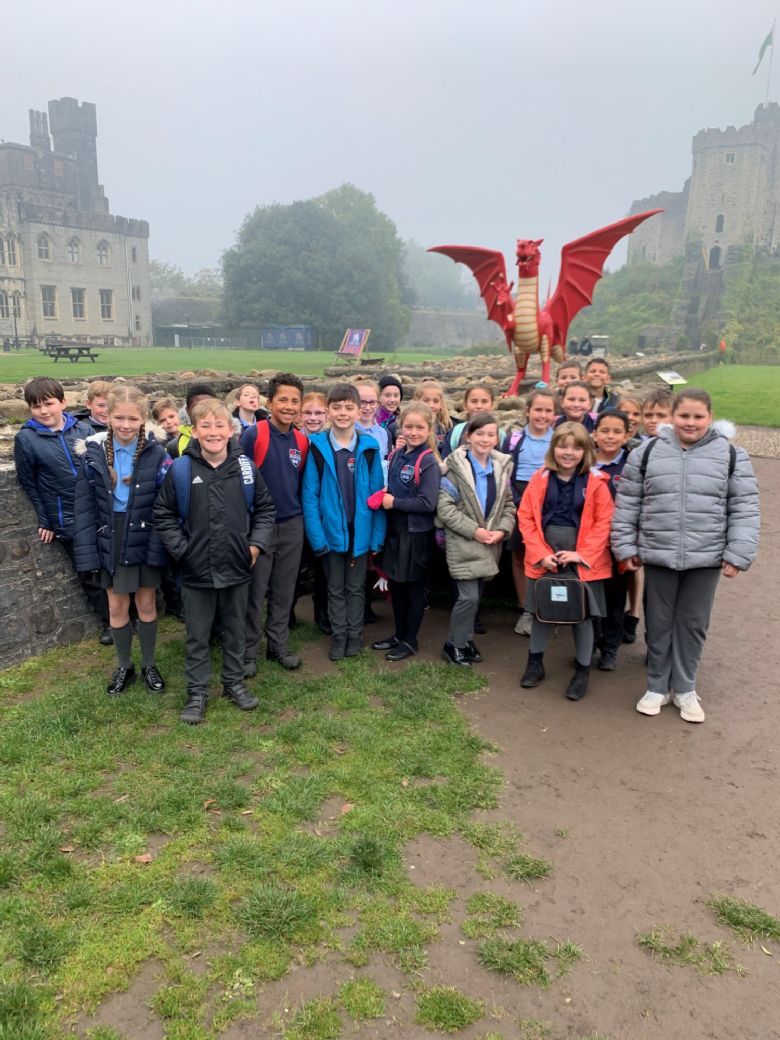 Please click on the link below to see more photographs.
Show Racism the Red Card Trip
On Friday 8th November, an excited Year 5 visited Cardiff City Football Stadium to learn about racism when they attended a 'Show Racism the Red Card' workshop. It was a highly enjoyable day and the children even got to meet some of the players!
Please click on the link below to see more photographs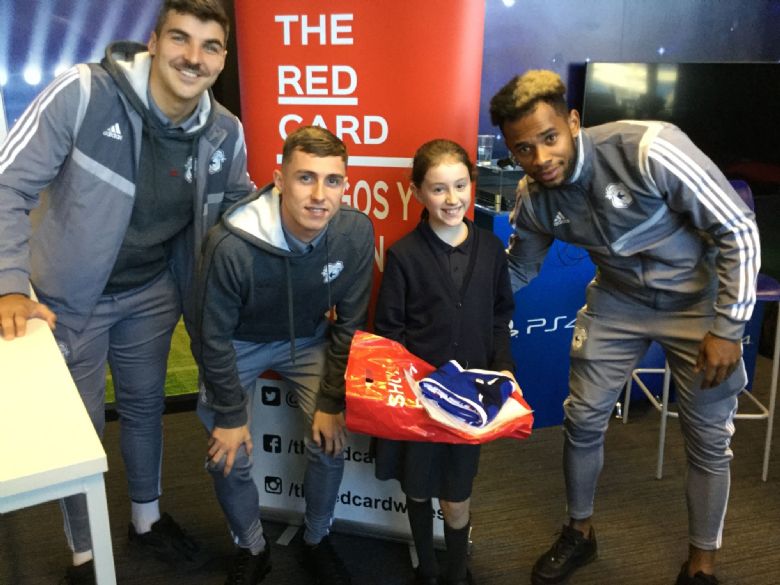 Meeting the Norman Architect
The children got the opportunity to meet a "Real Life" 12th Century stone mason. With the responsibility for designing castles on behalf of Edward 1st, James Thomas had a very important role. Hopefully he has both inspired and taught us how to build an effective castle so we can apply the skills we have learnt when we design and build our own castles using Lego.
5L Photograph of Meeting with John Thomas
​